As a vivacious and very bright Turkish girl growing up in the cosmopolitan Aegean Sea city of Izmir, Seran Bilgi had quite an unusual musical childhood. She is the daughter of parents who both worked as chemical engineers at an esteemed petrochemical company that provided the housing in which Seran and her younger brother were raised.
One of her earliest memories is of her mother's tender voice singing her to sleep with the timeless Brahms' Lullaby. Music was an important part of her daily life, so much so that by the age of only two, she was entertaining her family with the popular Turkish songs she sang as only an angelic two-year-old could sing them. Frank Sinatra, Dean Martin, Elvis Presley, Mireille Mathieu, and Barbra Streisand were constant singing partners, while Abba and the Beatles became regular vocal fare during the long rides for family vacations. Her kindergarten music teacher encouraged her parents to have her take classical piano lessons which quickly led to recitals that showcased her talent and growing skills. Her always-trendy Auntie Deniz influenced her further by bringing rockers like Rod Stewart, Elton John and Sting over to the house. Soon after the day that Joan Baez showed up, guitar playing was energetically added to her repertoire and music became even more fun and passionate.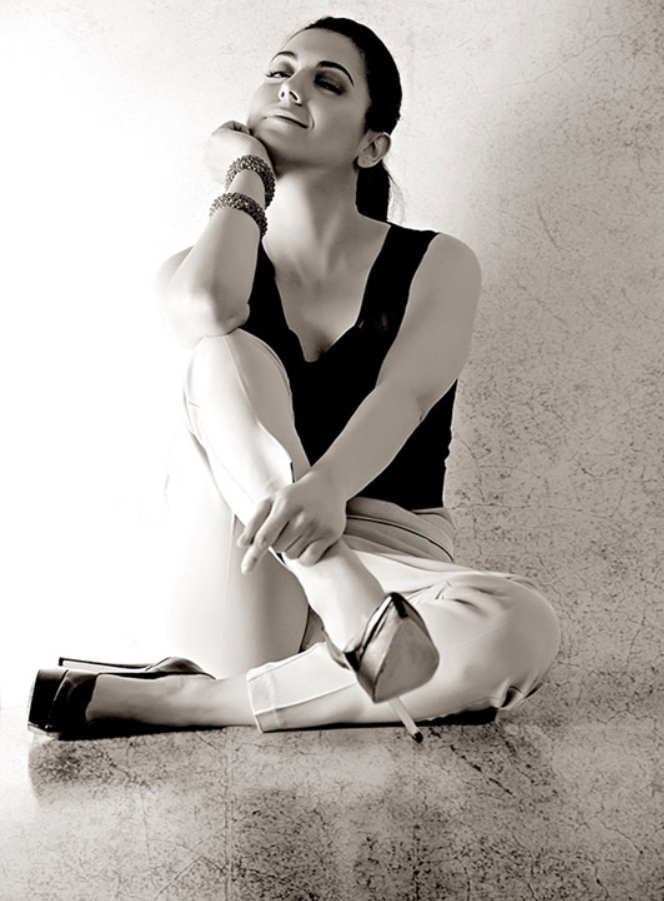 A wide variety of musical styles and musicians seemed to be everywhere in Seran's life. Her younger brother, Serkan, is a hard-driving rock drummer. In her teens, Seran cultivated a deep interest in opera, inviting Cecilia Bartoli, Eileen Farrell and Dolora Zajick to her increasingly diverse and wonderful musical party.
In 2009 Seran contacted American arranger, conductor and producer, Kim Scharnberg. Recognizing her immense innate talent, he invited her to NYC to sing for Broadway composer Frank Wildhorn, lyricist Jack Murphy and music director Jason Howland, all of whom were equally impressed with her vocal quality, technique, and her interpretations of modern Broadway songs and American Songbook classics. On this trip and on two subsequent occasions, Seran sang at Jim Caruso's now-legendary Broadway Cast Party at Birdland. Kim also connected her with famed Viennese vocal coach Gordon Bovinet, whose students have starred in dozens of productions throughout Europe.
In addition to many corporate and charity events throughout Turkey, Seran has been the regular guest soloist with the Jazz Warriors Big Band in Amsterdam and with composer Adrian Gaspar in Vienna. A recent career highlight was a New Year's concert with the Izmir State Symphony that thrilled young and old alike at the most prestigous concert hall of her hometown. Thomas Borchert, star of multiple European musicals, joined her on stage with all-new arrangements written and conducted by Kim Scharnberg. Tickets for this event sold out within a single hour. The concert - the experience - was a huge success for all involved.
Now calling Istanbul her home base, Seran is poised to bring the joy and passion of her unique blend of styles and influences to eager new audiences around the globe.